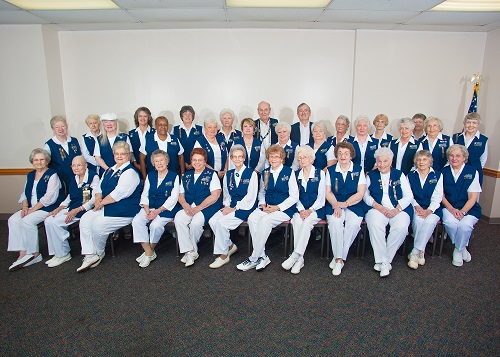 Mission Statement
The mission of the Sunshine Guild Volunteers is to support Palestine Regional Medical Center and provide assistance and services to the administration, employees, and patients of PRMC.
Background
The Sunshine Guild was formed in December, 1987 as a non-profit organization that is committed to the health and welfare of the community.
Meeting Dates and Location
The Guild meets the second (2) Thursday of the month in the back of the cafeteria on the Palestine Regional Medical Center campus.
Scholarships
The Sunshine Guild generously offers scholarships to PRMC employees and their dependents. Scholarship recipients are selected by a committee on an annual basis. Scholarship applications are available January 30th through mid-March and will be available online at that time. Applications may also be picked up at Administration on the West Campus, the Gift Shop and the front desk on the East Campus.
For more information, contact Hospital Liaison for the Guild: Becky Falconer | rebecca.falconer@scionhealth.com
Rays of Sunshine
According to PRMC CEO, Roy Finch, "Volunteers are a vital part of our organization. Their interaction with our staff, our patients and their families help us maintain a culture of compassionate care. We're very thankful to have such a great team of volunteers assisting us here at PRMC."
If you are interested in volunteering, please contact Hospital Liaison for the Guild:
Becky Falconer | rebecca.falconer@scionhealth.com