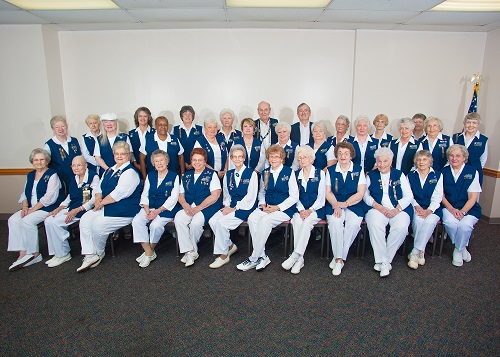 Mission Statement
The mission of the Sunshine Guild Volunteers is to support Palestine Regional Medical Center and provide assistance and services to the administration, employees, and patients of PRMC.
Background
The Sunshine Guild was formed in December, 1987 as a non-profit organization that is committed to the health and welfare of the community.
Meeting Dates and Location
The Guild meets the second (2) Thursday of the month in the back of the cafeteria on the Palestine Regional Medical Center campus.
Scholarships
The Sunshine Guild generously offers scholarships to PRMC employees and their dependents. Scholarship recipients are selected by a committee on an annual basis. Scholarship applications are available January 30th through mid-March. Applications may be picked up at Administration on the West Campus, the Gift Shop and the front desk on the East Campus. All applications must be recieved by March 19, 2021.
For more information, contact Carey Trahan at 903-731-1383.
Ray of Sunshine
Palestine, Texas — Loretta Young, long-time member of Palestine Regional Medical Center's Sunshine Guild volunteers, was honored recently by her peers and recognized nationally for her devotion and years of service with the Guild.
Loretta is a charter member of the Sunshine Guild, helping to establish the group of hospital volunteers almost 30 years ago. She has accumulated over 11,000 hours of service. In 2014 she received the President's Lifetime Achievement Award for volunteerism from the Corporation for National and Community Service. Recently, her fellow volunteers honored her with an engraved Bulova clock engraved with "Thank you for your Time".
According to PRMC CEO, Roy Finch, "Volunteers are a vital part of our organization. Their interaction with our staff, our patients and their families help us maintain a culture of compassionate care." "We're very proud of Loretta and her choice to volunteer for us all these years."
Hospital Liaison for the Guild: Carey Trahan