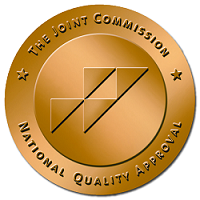 PRMC earned accreditation through their last Joint Commission on Accreditation of Healthcare Organizations survey.
To earn this ranking, Palestine Regional participated in a rigorous onsite inspection. Joint Commission members, including experts from the American College of Physicians and the American College of Surgeons, reviewed every aspect of hospital care and operations. Palestine Regional earned a three-year accreditation – the Joint Commission's highest vote of confidence.
The purpose of the survey is to evaluate the organization's compliance with nationally established Joint Commission standards.