The Center for Wound Care & Hyperbaric Medicine at Palestine Regional is staffed by a medical director and certified wound care nurses uniquely equipped to help heal chronic wounds. We treat chronic wounds that have not responded to standard treatment of care such as diabetic ulcers, venous or arterial ulcers, pressure ulcers, surgical wounds, soft tissue radionecrosis/osteoradionecrosis, chronic refractory osteomyelitis, burns and traumatic wounds to name a few. Advanced wound healing… everywhere… for every patient who would benefit… every time is what we do.
Next Steps
Schedule Appointment
Together, with you and your physician, we will devise a custom treatment plan for your wound.
Call 903-731-2219
The Center for Wound Care & Hyperbaric Medicine offers a wide variety of advanced wound treatment options in an outpatient setting. These include but are not limited to:
Hyperbaric Oxygen Therapy
Negative Pressure Wound Therapy
Debridement
Treatment of Wound Infections
Specialty Wound Dressings/Compression Wraps
Chronic or Non-healing Wounds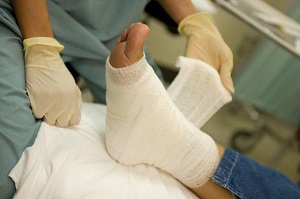 The comprehensive team of wound care specialists at Palestine Regional Medical Center is designed to complement your physicians' services and is committed to the treatment of chronic or non-healing wounds. The Center is made up of a team of professionals, including:
Physicians with advanced training in wound management and hyperbaric oxygen therapy
Nursing staff trained in the care of chronic wounds
Technicians who perform non-invasive studies and various therapies
Experienced staff to assist with appointments, medical records, and health insurance processing
A personalized wound treatment program
What to expect on your first visit with us:
People with chronic wounds that have not improved with traditional methods of treatment in two to three weeks may benefit from a visit to The Center for Wound Care and Hyperbaric Medicine, located on the hospital campus of Palestine Regional Medical Center, ground floor. Our center has a dedicated outside entrance and designated parking for our patient's convenience.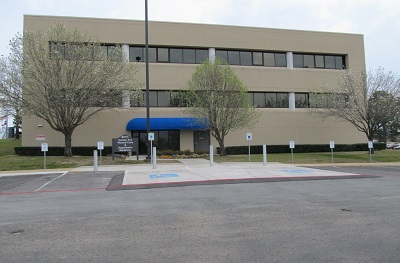 When pulling into PRMC from Loop 256, make an immediate right and follow the road to the west side of the hospital. On the left you will see our outside entrance under the blue awning (pictured).
To schedule an appointment, please call 903-731-2219 or fax a patient referral form to 903-731-2246.
The Center for Wound Care & Hyperbaric Medicine hours are 8 AM-4:30 PM, Monday through Friday.