Patient Spotlight: Harvey Bruner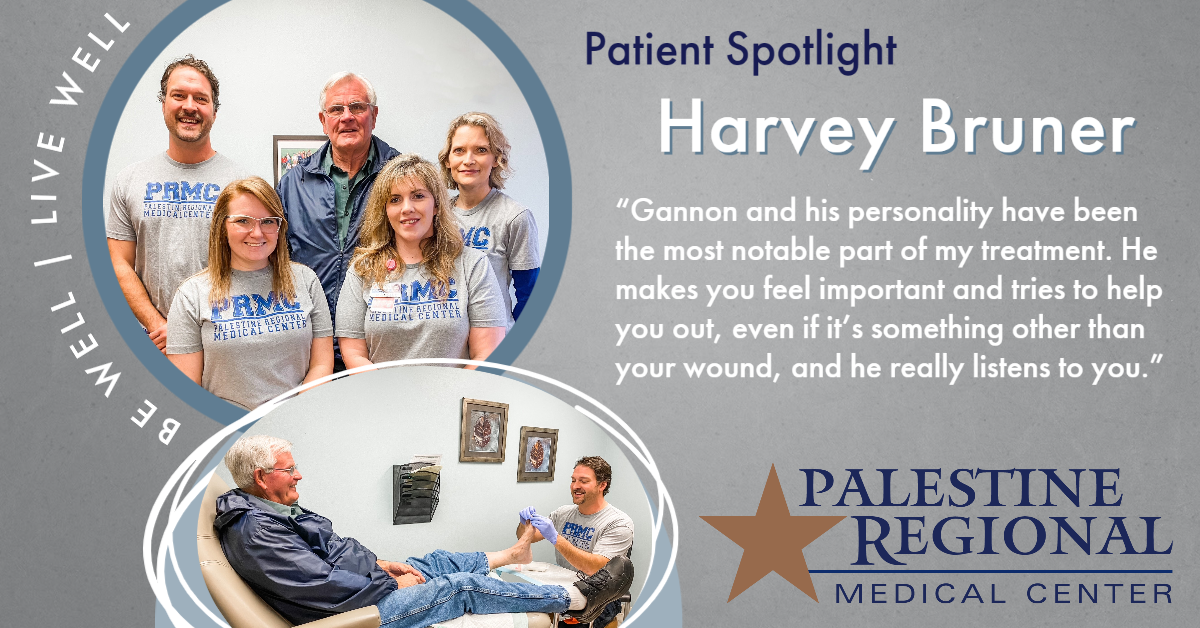 Harvey owns and operates an auto repair shop and works long hours standing up. He is also committed to helping out in his community and is a board member at a nearby hospital. When he developed a severe infection on his large toe that progressively became worse, he went to a podiatrist who told him that he would need to have his toe amputated. Knowing that this would pose a big challenge to him continuing to work, and also negatively affect his quality of life, Harvey sought a second opinion. He reached out to Palestine Regional Medical Center where he was offered hope that the wound care team would be able to heal his wound and save his toe. Harvey began to receive treatments on an outpatient basis administered by Gannon Marsh, a nurse practitioner at the facility, and was very motivated as he began to see positive results that allowed him to continue working and continue with his busy lifestyle. With diligent care and using advanced wound-care techniques, Harvey's toe continues to heal and he is looking forward to a complete recovery soon.
"Gannon and his personality have been the most notable part of my treatment," Harvey shared. "He makes you feel important and tries to help you out, even if it's something other than your wound, and he really listens to you."
Be Well. Live Well. That's why we're here.
For more information or to make an appointment, please call (903) 731-1000 or visit www.palestineregional.com
Read All Posts