Baby Formula Tips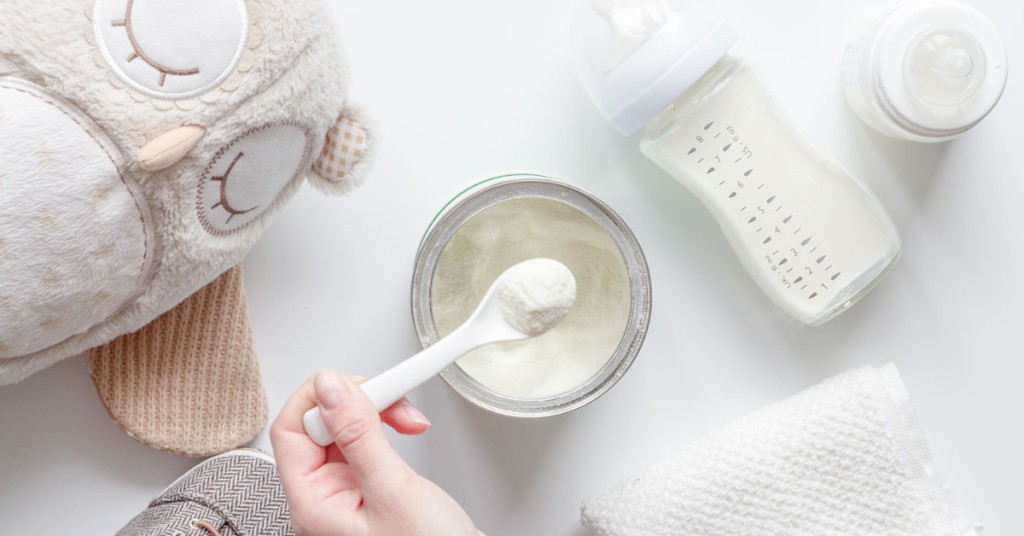 By: Dr. Rachel Merrifield, Pediatrician
As many of you are aware, there is currently a shortage of infant formula in many stores. This has mostly come about due to the recall of several contaminated baby formula products and due to some supply chain issues. Here are a couple tips for families struggling to find formula. If you have any concerns about your baby's nutrition, please talk with your pediatrician.
What happens if my usual stores are out of stock?
Check smaller stores and drug stores, which may not go out of stock as quickly as larger chain stores.
If you can afford it, buy formula online. If your family uses WIC, you can discuss with them the options about ordering online as there are several online distributers that will accept WIC credit. It is important to purchase from official companies and stores rather than individuals to ensure that the product you receive has not been tampered with.
For most babies, it is OK to switch to any available formula, including store brands. Choosing a formula that is like your current one is more important than choosing a specific brand. For example, if your infant is doing well on a spit up formula it would be better to get a store brand spit up formula than a well-known brand that is not for spit up. If your baby is on a specialty formula such as Alimentum or Nutramigen, please talk to your pediatrician about other options.
Can I make my formula last longer or use other options?
Do not water down your formula or give your infant water in between feeds. Water can be very dangerous to infants because it can cause nutritional and electrolyte imbalances.
Homemade formulas are not safe because they do not contain all the nutrients that your baby needs to grow and develop and can lead to serious nutritional deficiencies.
Imported formulas from Europe may be safe, please check each formula brand on the FDA website prior to giving it to your infant.
Toddler formula should not be given to infants under 1 year of age as it does not contain the same nutrients as infant formula.
To learn more about Dr. Merrifield or to schedule an appointment, click here.
Read All Posts